"Implications for organizations, skills and the role of Chief Risk Officers given technological developments" Webinar
Taipei – The Asian Bankers Association invites Chief Risk Officers (CROs) and managers of member and non-member banks to participate in a webinar on "Implications for organizations, skills and the role of Chief Risk Officers given technological developments" which it is holding – in cooperation with Oliver Wyman – on February 27, 2018 (4:00pm Singapore time.)
This webinar offers a highly-strategic overview of the skills required for C-Suite Risk experts to thrive in today's complex and volatile world, as well as keenly focusing on the implications for organizations given the plethora of technological developments impacting business globally.
SYLLABUS
With the arrival of the Fourth Industrial Revolution (4IR), we are now in the midst of changes that will fundamentally transform how we live, work, and interact with one another. How should risk managers, and specifically CROs, in banks react to this? While radical technological change is part of the problem for risk management – at least in terms of the strategic threats and risks, such as the implications of cyber risks – it must also be part of the solution. Technological advancements offer a substantial opportunity for the risk function to target efficiency gains. Advanced analytics, non-traditional data, natural language processing, together with process digitization, present compelling opportunities for risk management.
A recent survey by global consulting firm Oliver Wyman suggests that major shifts in competencies are required to prepare the Risk function and its leadership teams for the changes to come. And this means redefining the function's strategy and vision today so it can meet tomorrow's requirements. As these competencies take time to develop, with input from different types of individuals, businesses should start disrupting their Risk function now.
SPEAKERS
Yen Chu Cheng, Partner at Oliver Wyman, Singapore, 2004 – Present.
Shikha Johri, Principal at Oliver Wyman, Singapore, 2008 – Present.
Their complete Curriculum Vitae is available at the end of this article.
DURATION
50 minutes (including 20 minutes for Q&A.)
TEST
Participants will receive a copy of the presentation and will be requested to complete a take-home test.
CERTIFICATE OF PARTICIPATION
Participants who email back their answers to the take-home test by March 6, 2018 will receive an ABA-issued Certificate of Participation.
COST: FREE.
REGISTRATION DEADLINE: February 22, 2018.
Interested participants should send their request with the following information to aba@aba.org.tw:
FIRST NAME:
LAST NAME:
EMAIL:
INSTITUTION:
POSITION:
TELEPHONE:
CITY:
These are the expert presenters' curriculum vitae: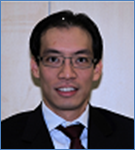 Yen Chu Cheng, Partner at Oliver Wyman, Singapore, 2004 – Present.
Partner based in Oliver Wyman's Singapore Office  leading Labs practice in SEA. He joined the New York office in 2004 following his graduation from University of Pennsylvania, before transitioning to the Singapore office in January 2009.
Yen Chu's consulting work has been focused on quantitative analytics to drive business decision both in the context of finance and risk management, as well as strategic business applications.
Selected project experience with Oliver Wyman includes:
Development / validation of predictive risk models for more than a dozen banks globally, including usage of alternative external data and advanced analytical techniques.
Work spanned most key Asia-Pacific countries including Singapore, Hong Kong, Thailand, Malaysia, China, Korea and Australia.
For some of the clients, further supported the piloting, implementation, roll-out and embedding of the credit models within business applications
Development of risk-informed pricing tools and performance management framework for numerous financial institutions globally, including one of the largest mortgage players in North America.
Development and validation of credit portfolio models for numerous financial institutions globally to support different applications into deal structuring, pricing and limit setting.
Yen Chu holds a Bachelor of Science in Economics (Finance), Minor in Mathematics and a Master of Science in Electrical Engineering from the University of Pennsylvania. He is fluent in English and Mandarin.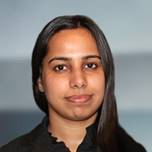 Chikha Johri, Principal at Oliver Wyman, Singapore, 2008 – Present.
Principal based in Oliver Wyman' Singapore office. She has over 8 years of experience in consulting for Financial services clients focused on risk management.
Shikha's consulting work has been focused on risk target operating model design, large scale transformation & change management. Selected project experience with Oliver Wyman includes:
Multiple large-scale transformation projects on target risk operating model design and implementation for leading financial institutions across Credit risk, Market risk, Operational risk & Compliance.
Risk-appetite framework definition and implementation roadmap for financial institutions across multiple markets including major Australian institution and Indian bank.
Multiple projects in model development and independent validation of credit risk models (PD, LGD and EAD) for Singapore and Malaysia markets.
Author of a multiple reports including 'Challenge of declining productivity in Singapore & role of private sector in driving enhancements within their organisations' and 'Targeting a technology dividend as part of the next generation risk management organization.'
Shikha holds a Masters in Business Administration from Indian Institute of Management, Ahmedabad. Prior to joining Oliver Wyman, Shikha has worked with Merrill Lynch in Hong Kong and a leading intellectual property research firm in India.