WEBINAR on "Overview of advanced analytics and data in risk applications"
The Asian Bankers Association (ABA) is pleased to invite credit analysts and managers to participate in the webinar on "Overview of advanced analytics and data in risk applications" which it is holding – in cooperation with Oliver Wyman – on March 20, 2018 (4:00pm Singapore time.)
This second webinar presented by Oliver Wyman's experts from Singapore promises to be as comprehensive and insightful as the recently concluded webinar for Chief Risk Officers held on February 27, 2018, in which 66 participants from 14 Asian countries and over 40 financial institutions joined.
SYLLABUS
Advanced analytics, non-traditional data, natural language processing, together with process digitization, present compelling opportunities for risk management. This includes raising productivity, greater insights produced from new technology, and potentially achieving a competitive advantage in a digital world. Although cashing in on a technology dividend in this way presents a compelling prize, it will require wholesale change in current practices. Senior leadership focus and support is critical as multiple functions will need to learn new skills and change their habits.
In this session, participants will be able to delve deeper into the world of advanced analytics and gain an overview of applications of advanced analytics in risk management, illustrated with practical examples. Specifically, they will be able to draw insights from the advanced analysis of data in credit applications.
INSTRUCTORS
Mikko Lehtonen, Engagement Manager, Oliver Wyman
Gaurav Kwatra, Principal, Oliver Wyman
Their complete Curriculum Vitae is available at the end of this article.
DURATION
1:00 hour (including 20 minutes for Q&A.)
TEST
Participants will receive a copy of the speakers' presentation and will be requested to complete a take-home test.
CERTIFICATE OF PARTICIPATION
Participants who email back their take-home's answers by March 27, 2018 will receive an ABA-issued Certificate of Participation.
COST: FREE.
REGISTRATION DEADLINE: March 15, 2018.
Interested participants are requested to write to programs@aba.org.tw with the following information:
FIRST NAME:
LAST NAME:
EMAIL:
INSTITUTION:
POSITION:
TELEPHONE:
CITY:
Their complete Curriculum Vitae is available at the end of this article.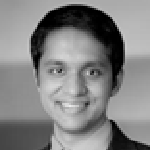 Gaurav Kwatra – Principal, Oliver Wyman Labs
Gaurav is a Principal in Oliver Wyman's Singapore office. Gaurav joined the firm in 2010. Prior to joining Oliver Wyman, Gaurav was leading the Marketing Analytics for a credit-card segments of a leading US bank. Within Oliver Wyman, Gaurav has worked with a range of clients focusing on quantitative analytics to drive business decisions in the banking space.
Selected project experience with Oliver Wyman includes:
Development / review of predictive models for more than a dozen financial institution globally. Work primarily focused on Southeast Asia including Singapore, Malaysia, Indonesia and Thailand. Work has ranged from key business segments. (Retail, SME, Mid Market, Wholesale, Financial Institutions and Private Banking)
Development of business-decision frameworks incorporating the outputs of predictive models, including marketing, underwriting, pricing and strategic planning.
Development of associated processes and systems infrastructure embedding the models in business decision making.
Development of stress-testing models for multiple institutions, leveraging a multitude of internal and external data.
Gaurav holds an MBA from INSEAD and a B. Tech. in Computer Science and Engineering from the Indian Institute of Technology, Delhi.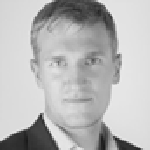 Mikko Lehtonen – Engagement Manager, Oliver Wyman
Mikko is an Engagement Manager in the Finance and Risk practice in Oliver Wyman's Singapore Office since 2014, having also worked for 4 years in Oliver Wyman's Zürich office. Mikko has experience in consulting to leading financial institutions in Europe and Asia. During his projects, Mikko has focused on the development of quantitative risk management capabilities for his clients.
Past project experience (examples):
For a leading national bank in South-East Asia, Mikko led a credit rating model development project that was the cornerstone of the bank's Basel II Programme, including end-to-end development of IRB PD models for the bank's SME and Corporate segments.
For a regional bank in South-East Asia, he led a credit rating model development for a Large Corporate Corporate segment.
For a regional Asian bank, he was responsible for the development of a managerial stress-testing toolkit, including the customization of a reference Oliver-Wyman toolkit for the client, improving client's risk capabilities
For a global bank, Mikko was responsible for the local deployment of a top-down stress testing framework in two countries, including customization and parameterization of the toolkit, running a proof-of-concept of the full framework, and handover to users
For a governmental authority, the project team stress tested the distressed national banking system to identify capital shortfalls and additional capital needs
Mikko holds an MSc (tech) from Helsinki University of Technology and a PhD in Management, Technology and Economics from ETH Zürich. His MSc Thesis focused on artificial intelligence. He is fluent in English, German, French and Finnish. He joined Oliver Wyman in 2010.