A food court inside the international terminal at San Francisco International Airport sits empty as union food service workers are on strike on September 26, 2022 in San Francisco, California.
Photo by Justin Sullivan/Getty Images
In the aviation world, 2022 was projected to be a year of recovery. But that was before a series of exogenous shocks that exacerbated already malfunctioning global supply chains and prompted the industry to pull back.
After the COVID-19 pandemic temporarily disabled global commerce, the world's economy was battered again in 2022 by the Russian invasion of Ukraine, which caused energy prices to spike and created shortages in an array of raw materials, including titanium. This was compounded by unexpected COVID lockdowns in China that led to a slowdown in the world's second-largest economy and more supply chain disruption. Meanwhile, aviation's rebound was stifled by widespread labor shortages in North America and Europe that prompted flight delays and cancellations.
As a result, Oliver Wyman has reassessed elements of its Global Fleet and MRO Forecast 2022-2032. Not surprisingly, a small percentage of the growth initially anticipated isn't materializing. By January 2023, we now expect the fleet to be 1% smaller than the original forecast of around 27,600 aircraft. MRO spend in 2022 will be 6% less, at just under $74 billion. Over the decade, the growth in fleet size and MRO demand are now both expected to trend 1% to 3% less than originally forecast.
Driving this contraction is lower narrowbody production than expected, weaker than anticipated growth and fleet utilization in China, and slower regional jet and turboprop recovery. Of the drop in MRO spend in 2022, 40% can be attributed to cutbacks in China and Eastern Europe.
Fewer Aircraft Produced
Already, aircraft production year to date is less than projected, particularly on the A320neo and 737 MAX. Through July, monthly production rates on these platforms have been 10% to 15% below initial expectations. The lower production rates can be attributed to the difficulty aerospace manufacturers have faced ramping up again after two years of COVID, given supply chain delays and shortages and trouble finding enough workers.
Production numbers also will be down over the decade because of the impact of Ukraine-related sanctions on Russian-built Superjet and MC-21 aircraft. Original forecasts projecting over 300 MC-21 and 200 Superjet deliveries by 2032 have been revised, based on expectations for little to no production over the next few years because of the sanctions.
For instance, one problem Russian aerospace manufacturers face is no longer being able to buy engine and avionics packages for these models from the United States or Europe as planned. Instead, they now must develop them on their own.
China's Slowdown
China's COVID lockdowns and weaker economy are also factors in a less vibrant aerospace forecast. The Chinese government reinstituted strict lockdowns in March that have suppressed travel demand. The domestic revenue passenger kilometers (RPKs) flown in July, for instance, was 29% lower than the same month in 2021 and 31% below pre-pandemic July 2019, according to date from the International Air Transport Association. Year to date, China's domestic RPKs are down 45% versus the same period in 2021.
China accounts for 15% of the global fleet and 12% of the global MRO market. While the size of the fleet remains 6% above pre-COVID levels, thanks to an impressive rebound from COVID in 2021, it has barely grown in 2022 — only 1.1% between January and July.
In addition, Chinese operators have cut utilization of in-service aircraft. Available seat miles are down 15% from 2021, close to 2020 levels. Aircraft utilization is a significant driver of maintenance demand and lower utilization has driven a 9% reduction in 2022 China MRO spend in our revised forecast.
Another possible sign of slowdown in China's aviation market: Chinese airlines have 430 MAX on order, including 100 that are already built. The completed aircraft remain undelivered because Chinese regulators haven't recertified the MAX after its 2019 grounding. The United States, Europe, and other major markets recertified the MAX in 2021, leaving China as the only big market not to bring the aircraft back into service.
Slower Recovery for Regional Jets
The recovery in the regional jet and turboprop fleets has been significantly slower than anticipated as well. The revised forecast projects the size of the regional jet fleet to be 6% down to 3,240 and the turboprop fleet 8% lower at 2,270 in 2023.
Meanwhile, narrowbody aircraft have surpassed their pre-COVID levels in markets with significant regional jet and turboprop fleets, while regional jet and turboprop fleets are still only 80% to 90% recovered. Globally, available seat miles (ASMs) for jets with fewer than 100 seats are 74% of their 2019 levels; ASMs for aircraft with more than 100 seats are at 83%.
The recovery of the regional jet market will likely be curbed by the decade-long shortage of pilots, especially in the near to medium term.  That's because the major carriers are likely to recruit pilots away from regional markets.
Regional Differences
Over the 10 years covered by the fleet forecast, all regions are within 0.5% or less of the original MRO spend projection. The only exceptions are Eastern Europe, which is projected to be down 6.4%, and Latin America and the Caribbean, now expected to be 2.4% lower. Between 2022 and 2032, North America MRO spend is now projected to be 0.2% higher and Europe 0.1% higher.
Related themes: COVID SUPPLY CHAINS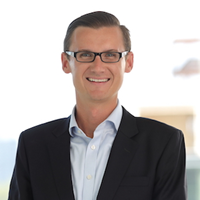 Sam Sargent
Principal, Transportation and Services Practice at Oliver Wyman
Sam Sargent is a principal in Oliver Wyman's transportation and services practice.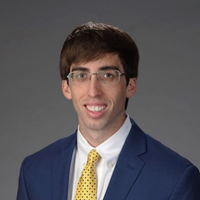 Carlo Franzoni
Technical Specialist at Oliver Wyman
Carlo Franzoni is a Technical Specialist for Oliver Wyman CAVOK based in the firm's Atlanta, Georgia office. Carlo is a member of the Oliver Wyman CAVOK Market Intelligence team, with experience in data analysis, market sizing, and forecasting.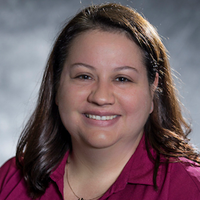 Livia Hayes
Director at Oliver Wyman
Livia Hayes is a director with Oliver Wyman's CAVOK division, the firm's Atlanta-based airline technical consulting business.
The original version of this article can be read at Brink's website HERE.