The Asian Bankers Association (ABA) and Fintelekt Advisory Services, with the support of the United Nations University Centre for Policy Research, wish to invite fellow bank members and partners to join the 60-minute webinar on "A Financial Approach to Tackling Modern Slavery – Imperatives for Governments, Regulators, Banks and Financial Institutions" to be held on 14 March 2023 at 11AM Singapore time.
Finance serves as a major stimulus for criminals, as they derive profits from the exploitation of others. It also serves as an important source of leverage through which investors can influence businesses to address cases of human trafficking and other forms of modern slavery with which they are linked, or to which they contribute.
At the same time, insufficient finance also serves as a major point of vulnerability for victims, while access to useful and affordable financial products and services can serve as a crucial source of support for survivors. It is therefore critical to incorporate a collaborative approach to prevent and respond to cases of human trafficking, modern slavery, and forced labour.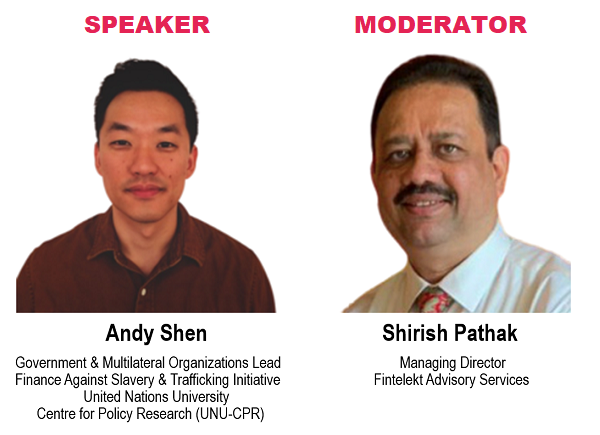 This webinar will throw light on this important subject and share free learning resources developed by the United Nations University that can help sensitize governments, banks and financial institutions to equip themselves better in the fight against modern slavery.
Register for free HERE.