The Asian Bankers Association (ABA) and the Association of Credit Rating Agencies in Asia (ACRAA) is inviting members and friends to join the ACRAA-ABA Mid-Year Conference on "Addressing Evolving Systemic Risks: The Challenges" to be held online on 24 August 2023 from 2PM-5PM Manila Time.
 Financial authorities focus on "financial stability" as a distinct objective that covers the entirety of the financial system and emphasizes the inherently interlinked nature of stakeholder decisions, thus the ensuing risks. The experience of the recent years only highlights the premium on the resilience of financial markets. This requires continuously managing systemic risks.
 The Conference will address the threats and implications of systemic risks, recognizing that "among the many complications of this policy focus, however, is that systemic risks will not be the simple sum of the risks faced by stakeholders." It will feature three experts representing three critical components of the financial system: the credit rating agencies (1st session), the commercial banks (2nd sesion), and the central bank (3rd session.)
Discussions will focus on the impact of systemic risks on the concerns of banks and credit rating agencies, and given its impact on the society, they must be everybody's concern.
PROGRAM

Program Moderator: Ms. Grace Lee, ACRAA's Board Director & ABA Desk Head
2:00-2:05
Opening Statement by Mr. Atsushi Masuda, Chairman of ACRAA 
Welcome Remarks by Mr. Eugene S. Acevedo, Chairman of ABA and President and CEO of Rizal Commercial Banking Corporation
SESSION #1: CREDIT RATING AGENCIES

2:05-2:25
(1) ACRAA Session on "Addressing Systemic Risks in Credit Ratings" featuring Ms. Sabeen Saleem, CEO of Islamic International Rating Agency (IIRA)
2:25-2:45
Panel Discussion on "Reflecting Systemic Risks in Credit Assessments" by Four Reactors (5 minutes each), namely:
Christine Zhang, CCXI, China; Ranjan Sharma, Careedge, India; Özgur Fuad Engin, JCRER, Turkey; and Sabeen Saleem, IIRA, Bahrain
2:45-3:05
Q&A session moderated by Mr. Faheem Ahmad, Vice Chairman of ACRAA
3:05-3:10
Break
SESSION #2: COMMERCIAL BANKS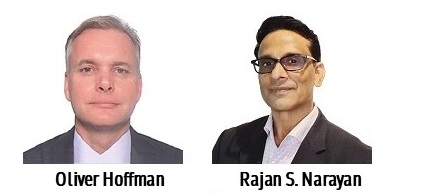 3:10-3:30
(2) ABA Session on "Addressing Evolving Systemic Risk Scenarios in the Banking System" featuring Mr. Oliver Hoffman, ABA Vice Chairman and Managing Director, Head of Asia at Erste Group Bank AG, Hong Kong Branch
3:30-3:55
Q&A Session moderated by Mr. Rajan S. Narayan, CEO of Cyberbeat Pte. Ltd.
3:55-4:00
Break
SESSION #3: BANGKO SENTRAL NG PILIPINAS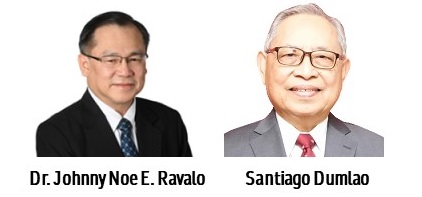 4:00-4:20
(3) Central Bank Session on "Pre-emptively Managing Systemic Risks" featuring Dr. Johnny Noe E. Ravalo, Senior Assistant Governor in the Office of Systemic Risk Management at Bangko Sentral ng Pilipinas
4:20-4:40
Q&A Session moderated by Mr. Santiago Dumlao, Secretary General of ACRAA
4:40-4:45
Closing Statement
Please register HERE and share this invitation with colleagues at your bank.