Fintelekt Advisory Services and the Asian Bankers Association hosted a webinar on the Impact of ISO 20022 on AML Screening Effectiveness on October 29, 2021.
Moderated by Arpita Bedekar, Director – Strategy & Planning, Fintelekt Advisory Services, the webinar featured as speakers Rohan Bania, Senior Business Solutions Consultant, Accuity and Sharad Nair, Senior Vice-President and Principal Officer, AML at Axis Bank.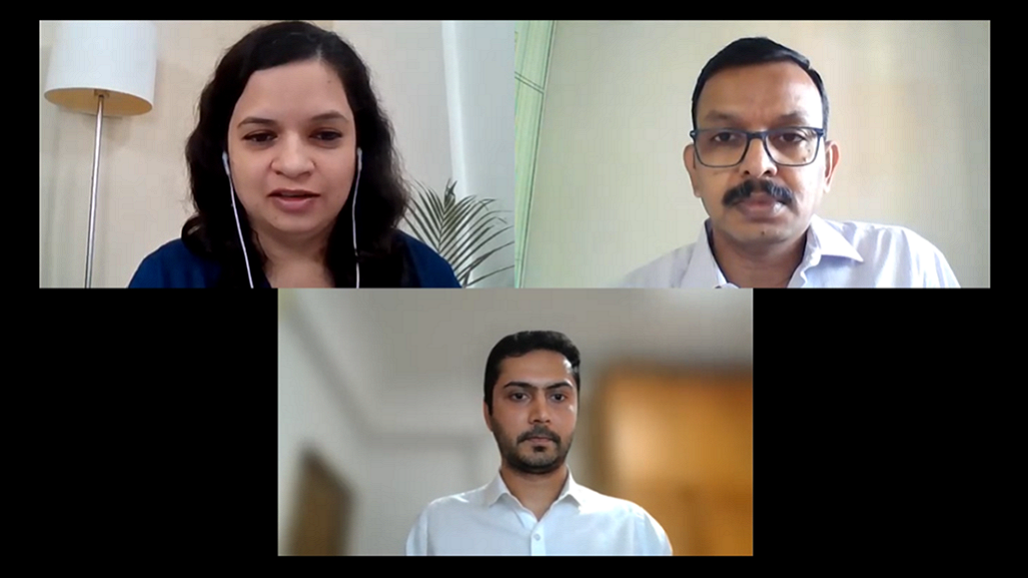 Summary Report
Hereunder are some of the key takeaways from the webinar:
(1) What is ISO 20022?
ISO 20022 is a global standard for exchanging electronic messages between financial institutions.
So far, different payment systems have been using different formats for processing payments. ISO 20022 is an industry-wide effort as almost all payment systems will migrate to the new standard in due course. The migration will take place for cross-border as well as domestic payments.
(2) Timelines for migration to ISO 20022 in payments
SWIFT will enable ISO 20022 messages for cross-border payments from November 2022.
Full migration for all financial institutions to send and receive ISO 20022 messages will end by November 2025. A co-existence period has been allowed between 2022 and 2025 during which time both MT and MX messages will be accepted.
(3) Where are organisations today with respect to migration to ISO 20022?
A poll conducted during the webinar provided some insights on the progress of implementation of ISO 20022. Participants represented banks and financial institutions across 38 countries.
The poll results show that 44 per cent participants represent institutions that have not yet started the process of migration to ISO 20022. These institutions are not yet considering the migration, unlike 27 per cent that have not yet started, but are already planning the migration.
Of the 29 per cent participants that indicated that they have started the migration, 13 per cent felt that it was progressing aggressively.
(4) Potential Benefits of ISO 20022
Although there is an implementation cost for financial institutions in the short-term, the move to ISO 20022 is expected to bring in several benefits in the longer term:
The ISO 20022 format (XML or MX) will lead to more structured data and standardization. The inherent extensibility that will accommodate more detailed information about all parties in the payment, which is a requirement by the Financial Action Task Force (FATF) as well as country regulators.
Better validation of payments will ensure that information is correct and complete, leading to lesser number of rejected payments and lower payment costs.
ISO 20022 will promote interoperability between different systems, especially if payments need to hop more than one payment system.
Payments will be more optimized leading to more screening efficiency. It will improve data consumption to and from various systems within the organisation.
Comparison with various lists (such as sanctions lists) will be easier and will allow more targeted matching, leading to an eventual reduction in false positive screening alerts.
Consistent structure of ISO 20022 messages will make it easier to share information for supporting institutions' AML and sanctions screening.
The technical standard can help adapt to new and emerging requirements leading to lower costs for financial institutions.
It will lead to an increase transparency in compliance and ease of reporting.
"ISO 20022 will help harmonize and facilitate information exchange and communication across financial institutions. The more financial institutions use ISO 20022, the more benefit it will have for all." – Rohan Bania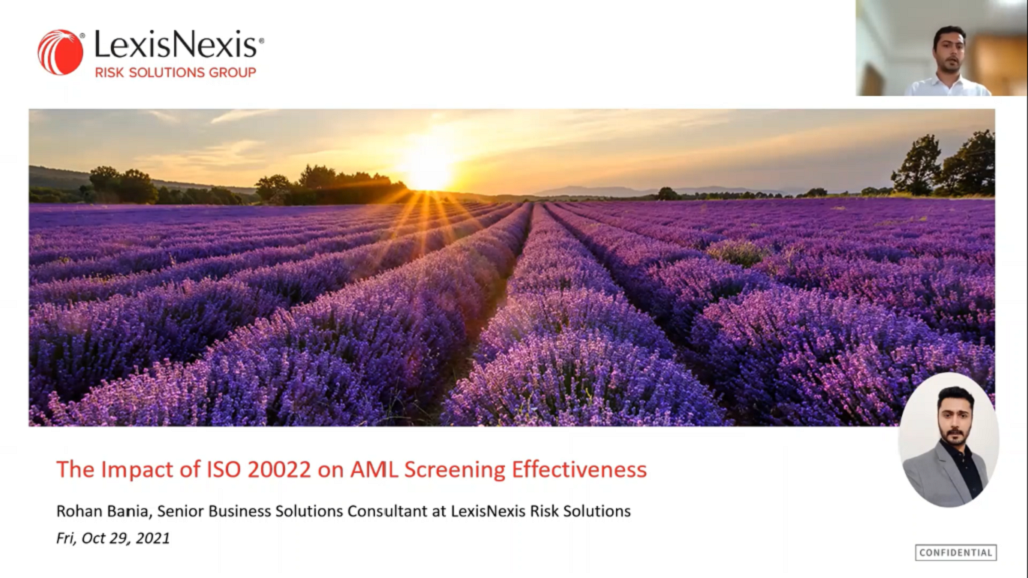 (5) Considerations for Financial Institutions
Financial institutions embarking on the migration to ISO 20022, or those that are already in the process should consider the following issues:
FIs should fully understand their business operations and requirements while planning the migration. This will entail considerable investment of time and effort in:
(a) training, both technical as well as operational
(b) testing and re-configuration of systems to ensure a seamless transition
(c) changing processes in terms of how to code MX messages, how to send them, etc.
(d) signing of new Relationship Management Applications (RMAs) with correspondent banks
In the run up to the timeline provided by SWIFT (November 2025), financial institutions may have to run both MX and MT systems in parallel. This will in fact allow them to ensure that they are meeting all the requirements and fine-tune the system as required to support MX payments.
FIs should ensure that their AML screening system is ready to consume data in the new MX format. It is advisable to start a dialogue with the screening solutions provider and ensure that the vendor has completed the SWIFT self-attestation.
It would be recommended not to postpone the migration until the last moment, as gradual changes would be better for the organisation. FIs that do not opt for the migration will not be at par with others in the SWIFT community post November 2025 and will lose the competitive advantage.
"The migration should not be approached like a patchwork. It is recommended that the entire process is evaluated, and changes are gradually introduced wherever necessary after due time and effort." – Sharad Nair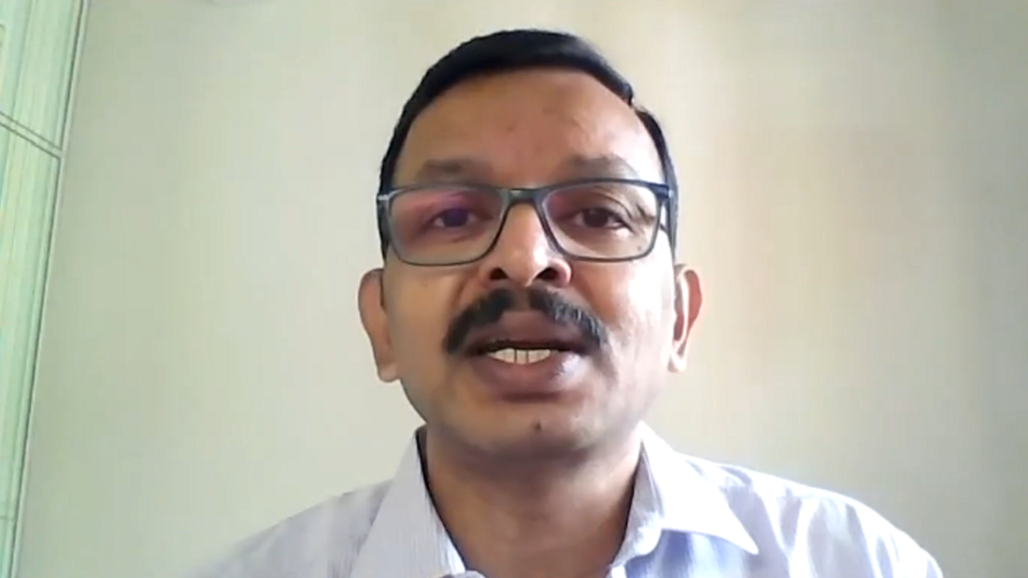 (6) Webinar's Video Recording
A video recording of the webinar is available on Fintelekt's online learning platform Fintelekt Academy HERE.
Registration on Fintelekt Academy is free and more than 80% of the content is free to view. Visit HERE.