The Asian Bankers Association (ABA) and the International Compliance Association (ICA), an ABA Associate member, is inviting fellow bank members and friends to join a webinar on "Managing Compliance Risks in 2023" on June 15, 2023 at 2PM Taipei Time.
(1) THE AGENDA
The 60-minute interactive session will share insights on pressing compliance risks facing organizations today and how to manage them, such as:
Implication of the latest regulatory shockwaves caused by FTX, SVB, Credit Suisse and other significant regulatory sanctions.
SVB's fall: Understanding the context of the failure. How can cryptocurrencies and blockchain be used as risk mitigation tools?
Emerging risks in financial crime and money laundering – latest trends from organised criminal groups and money laundering risk – know the threats.
How to form effective anti-corruption policies in a financial institution?
What lessons can we learn as compliance professionals?
The session will conclude with a 15-minute Q&A session.
(2) THE SPEAKERS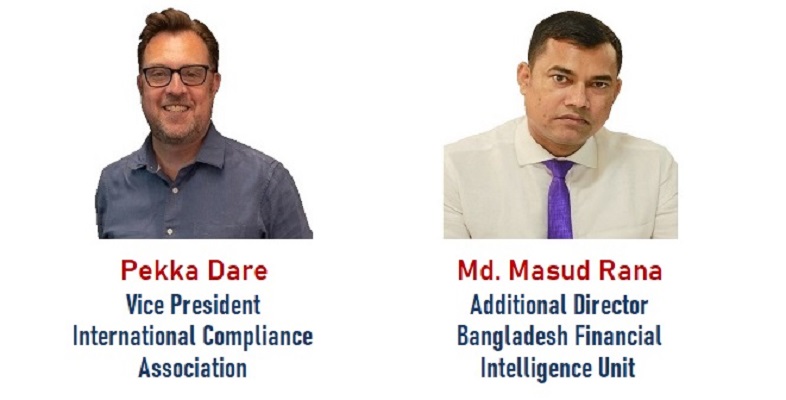 (3) CERTIFICATE OF PARTICIPATION
Attendees will receive a Certificate of Participation issued by ICA and ABA.
Registration is FREE. Please register HERE. Moreover, we encourage you to share this invitation with your colleagues.
Thank you, and we look forward to seeing you at the webinar.